Keith Fitz-Gerald is a seasoned trader and analyst with 34 years of experience. And as Chief Investment Strategist for Money Map Press since 2007, he is one of the most widely read market experts on the planet.
Every month, more than 750,000 individual investors count on Keith's advice to grow and protect their wealth.
And their confidence in him is well-placed:
Keith was one of the very few analysts to foresee both the dot-com crash and the 2008-09 financial crisis, and one of even fewer experts to help millions of investors navigate them both.
Forbes.com recently hailed him as a "business visionary."
He is one of the world's top experts in Market Chaos Theory, using non-linear models for market prediction, risk management, and portfolio construction.
Keith is a veteran of Wilshire Associates, one of the world's leading investment management firms.
He pioneered the "50-40-10″ portfolio model used by millions of investors today. It's widely acknowledged as the most effective way to build lasting wealth in any market condition.
He is best-known for his track record of profit recommendations – among the best in the financial publishing world. Members following his "buy" and "sell" alerts have enjoyed more than 50 triple-digit gains and hundreds of double-digit gains.
As a former professional trader and licensed CTA, he has advised institutions and individuals responsible for billions of dollars.
Today Keith is in high demand as a regular guest on Fox Business, CNBC Asia, Bloomberg, and BNN. His market predictions have been featured in publications like The Wall Street Journal, WIRED, Forbes.com, MarketWatch, and Money Morning.
Keith is the chief investment strategist for the most-read global investing newsletter, Money Map Report. He also runs High Velocity Profits, a hyper-selective but low-maintenance service that only buys stocks that are going up. In his free Total Wealth letter, he keeps tabs on unstoppable global trends and offers a deeper look at his favorite trading tactics and risk-slashing techniques.
Keith is 100% independent and receives absolutely no compensation from companies he writes about. His ideas and recommendations are completely his own.
Dr. Kent Moors is an advisor to the highest levels of the U.S., Russian, Kazakh, Bahamian, Iraqi, and Kurdish governments, to the governors of several U.S. states, and to the premiers of two Canadian provinces. He's served as a consultant to private companies, financial institutions, and law firms in 25 countries, and has appeared more than 1,400 times as a featured radio and television commentator. He appears regularly on ABC, BBC, Bloomberg TV, CBS, CNN, NBC, Russian RTV, and the Fox Business Network.
A prolific writer and lecturer, his six books, more than 750 professional and market publications, and over 250 private/public sector presentations and workshops have appeared in 44 countries.
Now, after more than four decades of advising the energy industry's biggest players, Dr. Moors is turning his attention to individuals… people who ordinarily don't – or simply can't – get access to his market intelligence.
On a weekly basis, Kent makes specific investment recommendations in his highly read newsletters, Energy Advantage, Energy Inner Circle, and Micro Energy Trader.
He also provides a free weekly newsletter called Oil & Energy Investor, where he shows everyday investors how to make money following the industry's biggest and most profitable developments.
Michael A. Robinson is a 35-year Silicon Valley veteran and one of the top technology financial analysts working today. In just a little over two years, he's been able to deliver his readers 44 double- and triple-digit winners.
That's because as a consultant, senior adviser, and board member for Silicon Valley venture capital firms, Michael enjoys privileged access to pioneering CEOs, scientists, and high-profile industry insiders. In fact…
He was one of five people involved in early meetings for the $160 billion "cloud" computing phenomenon.
He was there as Lee Iacocca and Roger Smith, the CEOs of Chrysler and GM, led the robotics revolution that saved the U.S. automotive industry.
As cyber-security was becoming a focus of national security, Michael was with Dave DeWalt, the CEO of McAfee, right before Intel acquired his company for $7.8 billion.
In addition to being a regular guest and panelist on CNBC and Fox Business, Michael is also a Pulitzer Prize-nominated writer and reporter. His first book Overdrawn: The Bailout of American Savings warned people about the coming financial collapse – years before the word "bailout" became a household word.
Silicon Valley defense publications vie for his analysis. He's worked for Defense Media Network and Signal Magazine, as well as The New York Times, American Enterprise, and The Wall Street Journal.
Michael is 100% independent and receives absolutely no compensation from companies he writes about. His ideas are completely his own. And now, as a Nova-X Report member, his ideas are yours as well.
William (Bill) Patalon III is the Executive Editor and Senior Research Analyst for Money Morning. Before he moved into the investment research business in December 2005, Bill spent 22 years as a journalist, most of it covering financial news as a reporter, columnist, and editor that included stints with Gannett Co. Inc., and The Baltimore Sun.
Bill has covered finance and investing, economics, manufacturing, the defense sector, biotechnology, and telecommunications. The companies he's covered include Eastman Kodak, Xerox, Harley-Davidson, Caterpillar, Westinghouse Electric, Verizon, MedImmune, and Black & Decker.
His most-memorable interviews include: former President Richard M. Nixon, General Electric CEO John F. "Jack" Welch, Forbes magazine publisher and former Presidential candidate Steve Forbes, and business-turnaround specialist and helicopter-industry pioneer Stanley Hiller Jr.
It was Bill's work covering Eastman Kodak Co. during the latter half of the 1990s that solidified his reputation as one of the nation's top analytical business journalists. With his award-winning reports on Kodak's competitive travails, he consistently scooped his competitors in the national business media. His chronicles of Kodak's turnaround efforts took him to China, Japan, Silicon Valley, New York, Washington, D.C., and even Hollywood.
Along the way he earned the esteem of heavyweights like Anthony Gallea, Senior Portfolio Management Director at Morgan Stanley, who collaborated on Bill's 1999 ground-breaking book Contrarian Investing.
Bill's ideas so impressed Jim Rogers that the hedge fund genius eagerly wrote a glowing six-page introduction to the book.
A winner of approximately two-dozen journalism awards – including top honors from The Associated Press and the prestigious Society of American Business Editors and Writers (SABEW), Bill's work has appeared in Kiplinger's personal finance magazine, USA Today, and The South China Morning Post, among other publications.
Before taking over Money Morning, he served as the editor of The Rebound Report, an investment newsletter focusing on turnaround stocks.
Today Bill is the creator and editor of Private Briefing. Members get all the expert analysis and exclusive scoops he can't publish… and some of the most valuable picks that turn up in Bill's closed-door sessions with editors and experts.
Bill has a BA in Print Journalism from Penn State University, and an MBA in finance from the Rochester Institute of Technology.
Shah Gilani boasts a financial pedigree unlike any other. He ran his first hedge fund in 1982 from his seat on the floor of the Chicago Board of Options Exchange. When options on the Standard & Poor's 100 began trading on March 11, 1983, Shah worked in "the pit" as a market maker.
He helped develop what has become known as the Volatility Index (VIX) – to this day one of the most widely used indicators worldwide. After leaving Chicago to run the futures and options division of the British banking giant Lloyd's TSB, Shah moved up to Roosevelt & Cross Inc., an old-line New York boutique bond. There he originated and ran a packaged fixed-income trading desk, and established that company's "listed" and OTC trading desks.
Shah founded a second hedge fund in 1999, which he ran until 2003.
Shah's vast network of contacts includes the biggest players on Wall Street and in international finance. These contacts give him the real story – when others only get what the investment banks want them to see.
Today, as editor of Short Side Fortunes and Capital Wave Forecast, Shah presents his legion of subscribers with the chance to earn double- and triple-digit gains on trade after trade.
Shah is a frequent guest on CNBC, Forbes, and Marketwatch, and you can catch him every week on FoxBusiness' "Varney and Company."
Sid Riggs joined Money Map Press as the Director of Research and Performance Analytics in 2009. He spent the first four years working entirely "behind the scenes" to support some of the brightest minds in financial analysis.
That's where his lifelong talent for number-crunching turned into something much bigger.
What Sid uncovered in over thousands of hours of research was a definitive pattern that predicts explosive stock gains – a pattern that stock fundamentals and traditional analytics just can't touch. He distilled the thousands of possible factors that make stocks go up into seven catalysts, or as he began thinking of them, "sparks."
Sid's research has changed the way investors think about the ultra-volatile small-cap sector. For the first time, it actually leverages that volatility so it's a good thing.
After extensive testing, Sid opened his Small-Cap Rocket Alert to a small group of investors in 2013. They were hooked almost immediately.
In fact, Sid's first target, Neurocrine Biosciences Inc. (NasdaqGS:NBIX), came ahead of a new round of clinical trials for its leading drug candidate. At the time, he said, "I say we light the fire today using upcoming clinical trials results as the event that could ignite several 'sparks' for this stock – including Institutional Interest and Returns Momentum."
Just 12 trading sessions later, subscribers notched 100% gains on NBIX overnight. The $9/share stock closed one day and opened the next morning at $18/share.
His inbox was flooded.
GOOD MORNING Sid! I am completely ecstatic! I really debated subscribing to the newsletter, and was even more nervous about becoming a Passport Select Member! Well my worries are GONE! I just sold half my position for a 91.65% GAIN in 8 days! I'm still sitting on my other half FREE trade. WOW. Can't wait to see how your other recommendations pan out. ~ Amy S.
Today I'm up over $15,000 overall on your NBIX pick, a stock I would never have heard of if I'd not been a subscriber to Small-Cap Rocket Alert. AMAZING! ~ Brian C.
I've been in this business for over 50 years and this is my biggest hit ever in three weeks. Me and my children thank you too! they each have $2000 in their retirement accounts – Should I buy the Range Rover now? ~ Tom D.
Just two weeks later, in January 2014, his second double hit, and it was a big one – the first Multi-Catalyst Event he identified. It was Novavax Inc. (NasdaqGS:NVAX), a biotech stock that he had recommended two months earlier on the strength of five potential "sparks."
NBIX and NVAX were the first of six triple-digit gains (and many double-digit winners) in the first year.
Sid continues searching for the next big "rocket stock" for his Small-Cap Rocket Alert subscribers. You can also catch his small-cap investing analysis in Money Morning and the Money Map Report.
Ernie Tremblay was singled out as the "most winning" stock-picker in the investment newsletter industry in 2014. But his background isn't in stock-picking at all.
Ernie is an acclaimed medical researcher with 25 years' experience tracking biotech and medical breakthroughs. He has contributed to more than 100 books on topics like diabetes, Alzheimer's, rheumatology, microbiology, and other groundbreaking medical therapies for top publishing houses like Prentice Hall and Harper Collins.
Yet when Ernie turned his attention to the biotech investing world, he discovered what everybody was getting wrong. What every other "expert" analyst didn't know.
It's the simplest question on earth: Does the science behind the drug work?
When you can master that one simple question (and no one else can), you can get extremely rich. Ernie proved that almost right away.
The cause for the excitement is his proprietary Three-Phase System. Ernie developed it to identify the next "blockbuster" drugs – the ones that will cause a biotech stock to double or triple overnight – and sort out the drugs that will be just another casualty of the FDA approval process. Most remarkably, he maintains a calendar that shows when the gains will come, down to the day.
In 2012, after years of calibration and testing, Ernie started publishing his recommendations exclusively for Money Map members.
His very first one was a "buy" on a small-cap biotech called Aegerion Pharmaceuticals Inc. (AEGR). The company was developing a new orphan drug to treat a rare, fatal blood disease in young adults. Ernie was convinced it was a winner.
In October 2012, when the stock was $17/share, he wrote to members:
"[I] put the potential share price of this company at just shy of $72 per share. Based on the current share price – that represents a potential first-year gain of over 360%."
As it turned out, the stock delivered a 346% total return for members in just eight months – four months ahead of schedule.
Today Ernie uses this very same system to track the best profit opportunities for his Biotech Insider Alert members. He also contributes to Money Morning as the biotech investing specialist.
D.R. Barton is a world-renowned authority on technical trading with 26 years' experience in the markets.
He's best known for his Stealth Stock Trading Indicator (SSTI), a proprietary computer model that has taken the better part of his life to build and perfect. He analyzed thousands of trades and tested years' worth of data – over 133 million data points to be exact – to build this program. It scours the market to identify the nearly invisible, short-term "stealth" stock trends that turn into fast gains, often in just a few days.
In 2014, he launched Stealth Profits Trader, showing regular traders how to use SSTI to create big profit "paychecks" almost every month for just a few hours of work. The best part is, it works in any market or stock movement – bull, bear, or sideways.
He immediately gained a following:
I just subscribed about a week ago and started trading according to your recommendations with a lot of success and satisfaction. … All in all I have cleared $6,101.61 during the 8 business days. ~ Barry
Net gain was $4,598. Nice paycheck for a two day investment… ~ Tim
I have tried several systems before, but none produced a first win of this magnitude. ~ Kenneth
Before rocking the trading world, D.R. was a chemical engineer with DuPont. He retired early to pursue his passion – showing investors how to build financial freedom. Today he's a financial author, lecturer, and coach. He has helped many thousands master the powerful trading techniques that professionals use, like swing trading, forex, and cutting-edge risk management.
He holds a national spotlight as a leading expert on system designs for risk reduction. D.R. co-authored the New York Times and Wall Street Journal best-selling book "Safe Strategies for Financial Freedom," a comprehensive guide for aggressively shedding risk without derailing profits, as well as "Financial Freedom Through Electronic Day Trading." He has been featured on Bloomberg Radio, BNN, Financial Advisor magazine, SmartMoney, and the Van Tharp Institute.
D.R. is also the founder and COO of the Directional Research and Trading Hedge Fund Group. He holds a B.S. from Virginia Tech and an MBA from the University of Delaware.
Tom Gentile is one of the world's foremost authorities on stocks, futures, and options trading.
With more than 25 years' experience in the securities industry, Tom's style of trading systems and strategies is designed to help individual investors propel themselves past 99% of the trading crowd, into the 1 Percent of highly successful investors.
Starting his investment career from his parent's home in 1986, Tom quickly climbed the ranks of the American Stock Exchange. In 1993 Tom and a group of partners stared an educational company called Optionetics, which became a leader in the field of options education.
Optionetics was sold in 2009 to optionsXpress, and eventually to Charles Schwab and Company for a sizeable sum. After helping to facilitate a smooth transfer to Schwab, Tom could've easily sauntered off to a cozy retirement.
But that kind of thinking is not a part of the Tom Gentile DNA!
Since 2009, Tom has taught more than 300,000 traders the specific secrets of spotting high-probability and low-risk trade opportunities, and now he is going to use his years of options experience to pick winners to share with you.
Tom is an author and co-author of over a half-dozen books, including The Options Course, The Volatility Course, The Index Course, and The Stock Market Course, each of which is accompanied by a hands-on practice workbook.
Tom has appeared on financial programs featured on CNBC U.S. Europe and Asia Squawk Box, Bloomberg, Reuters, and Fox Business with Neil Cavuto, and is a contributing columnist to Stocks and Commodities Magazine.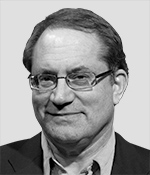 MICHAEL E. LEWITT is widely regarded as the No. 1 credit strategist in the world.
He's been a major player in the money management business for more than 25 years. He worked on Wall Street before leaving to help found Harch Capital Management in 1991. Michael now runs his own registered investment advisory firm, The Third Friday Group, where he manages several credit-oriented hedge funds and accounts for institutional and high net worth investors.
Michael is one of the most cogent and passionate global market commentators – and the most accurate, too. Since 2001, his reports to the leading investors on Wall Street have influenced the top billion-dollar money managers. After all, the credit markets are the lifeblood of the world economy – three times bigger than the equity markets. And when you have billions of dollar at stake, you can't service it without Michael's analysis.
His weekly reports continue to be "required reading" among those who need to know first what assets are going up, what's going down, and how to profit.
When the latest crisis hit, Michael gained international prominence, both for his starkly accurate forecasts and his "pull no punches" style.
The Financial Times recognized him as having been one of the few strategists to predict the financial crisis of 2008, and also the credit crisis of 2001-2002.
But what really sets Michael apart are his clear recommendations for what to do.
It was this same prescient outlook that allowed him to protect his clients from the large losses that hit many credit funds during those periods. His track record is clear. He successfully invested on both the long and short sides, generating consistent market-beating returns. His Third Friday Total Return Fund continues to outperform the S&P 500 by a wide margin – without using leverage – since 2007, in the most difficult market conditions.
Michael is perhaps best-known for writing "The Death of Capital: How Creative Policy Can Restore Stability" (Wiley). The 2010 best-seller laid out with unparalleled clarity the causes of – and remedies for – the financial crisis. Barron's called it "insightful." The book even became part of the curriculum in economics and history courses at the University of Michigan and Brandeis University.
Today Michael is the editor of Sure Money and has been contributing to Money Morning since 2014 as the Global Credit Strategist. He has been featured in The New York Times, El Mundo, Forbes, Barron's, The New Republic, and on PBS NewsHour.
He graduated from Brown University and NYU Law School (JD; LLM in taxation) and was a PhD candidate at Yale University. He is a member in good standing of the New York State Bar.